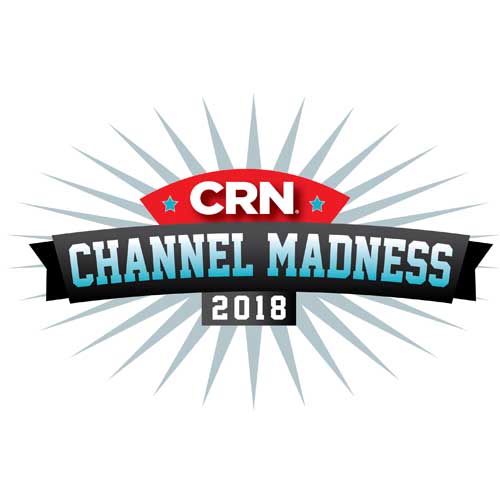 March Madness isn't just for athletes and sports fans! Channel partners and industry leaders now have their own bracket to follow.
CRN is holding its fourth annual Channel Madness Tournament of Chiefs, and Xerox's own Darren Cassidy, President of Xerox's US Channels Group, has been selected as one of 32 executives that will be featured in the competition. Each of the 32 chiefs nominated is ranked among the industry's most influential, making this both a prestigious nomination – and also a lot of fun. Here's how it works.
The tournament of Chiefs pits some of the channel's best-known executives against each other in head-to-head battles where CRN readers vote to determine the victors.
Voting opens today at 10am ET and the tournament wraps up on Thursday, April 5th where the Champion will be announced.
Voting for Round 1 is now closed.
Congrats to all the channel chiefs moving on in the tournament! Click here to continue voting and participating in the tournament.
CRN will have coverage of the 2018 tournament at crn.com/madness and on social media with the tag #CRNChannelMadness  throughout the tournament.
The Channel Chief honorees were selected by CRN's editorial staff on the basis of their professional achievements, standing in the industry, dedication to the channel partner community, and strategies for driving future growth and innovation. Each of the 2018 Channel Chiefs has demonstrated loyalty and ongoing support for the IT channel by consistently promoting, defending and executing outstanding channel partner programs.
Cassidy was named to CRN's list of channel chiefs in 2018, with CRN highlighting his 2017 focus on Managed Print Services on 2017, and the introduction of an MPS accreditation program to give Xerox channel partners greater access to the company's extensive offering of tools and programs. Cassidy was also noted for overseeing of the revamp of the Xerox Document Technology Program, which expanded the portfolio available to channel partners to include production-class printers and other high-end products, increasing sales, support and professional service opportunities for partners.
Xerox invented managed print services, and we lead the market with highly-regarded, award-winning offerings. Our people hold the keys to our success; they assure Xerox products and services will help our small-to-medium-size business customers meet the challenges of digital transformation.
Don't forget to vote online at crn.com/madness and check back regularly to see who advances.
Become a Xerox Channel Partner
Ready to become a Xerox Channel Partner? Contact your Xerox account manager or review the Xerox Global Partner Program and apply to become a Xerox channel partner today to find out how we will help grow your business.
Join our Xerox Channel Partners LinkedIn Community
Looking for more marketing tips and insights from Xerox Agents, Concessionaires, and Document Technology partners from across the globe? Join our private Xerox Channel Partners LinkedIn Group.
Share this on Twitter!
Tweet: Vote for @DarrenCassidy16 for #CRNChannelMadness: https://ctt.ec/XSv58+ via @XeroxPartners
Subscribe to the Channel Partner Connection and receive email updates when we publish a new article.[wysija_form id="1″]